Hybrid Cloud with AWS
Consistent experience across AWS and on-premises environments
Enterprise environments are often a mix of cloud, on-premises data centers, and edge locations. Hybrid cloud architectures help organizations integrate their on-premises and cloud operations to support a broad spectrum of use cases using a common set of cloud services, tools, and APIs across on-premises and cloud environments.
VMware Cloud on AWS
VMware Cloud on AWS is an integrated cloud offering jointly developed by AWS and VMware. It is a scalable and secure service that allows organizations to seamlessly migrate and extend their on-premises VMware vSphere-based environments to the AWS Cloud, running on Amazon Elastic Compute Cloud (Amazon EC2) bare metal infrastructure.
AWS Outposts
AWS Outposts is a hybrid cloud solution that brings the same AWS infrastructure, services, APIs, management tools, support and operating model that customers are familiar with, in AWS, to virtually any data center, co-location space, or on-premises facility. You can run Amazon EC2, Amazon EBS, container-based services such as Amazon EKS, database services such as Amazon RDS on AWS Outposts and analytics services such as Amazon EMR on premises.
Use cases
Run on-premises networking, security, storage, and access control infrastructure seamlessly alongside AWS to enable data center extension to the cloud, backup and disaster recovery to the cloud, and hybrid data processing.

Leverage existing investments in VMware tools and skills to easily and seamlessly migrate workloads to the AWS Cloud for agility and scalability.

Extend AWS to any data center, co-location space, on-premises datacenter so customers can utilize AWS infrastructure, APIs, services, and tools to run applications with low latency or local data processing requirements. And, deliver services like Amazon Relational Database Service (RDS) on VMware so you can deploy managed databases in on-premises VMware environments using the Amazon RDS technology enjoyed by hundreds of thousands of AWS customers.
Run the same on-premises enterprise software in a hybrid model or the AWS cloud by leveraging AWS Marketplace and proven processes for migrating Windows-based workloads, SAP HANA and Oracle databases, and other ISV software to the cloud.

Many customers have operations in remote and disconnected environments, such as mines, ships, and windmills where they store data, but lack the resources to process and act on that data in a timely manner.
Why AWS is the best cloud for hybrid
Broad range of services
AWS has more compute, networking, storage, security and identity, data integration, management, monitoring, and operations services than any other cloud provider to help companies build hybrid cloud architectures for their specific use cases and requirements. Services, like Amazon VPC which allows you to provision a logically isolated, virtual network in AWS that is an extension of your on-premises network, AWS Direct Connect which allows you to establish private connectivity to AWS, and AWS Storage Gateway which allows your on-premises applications to use AWS cloud storage, make it as seamless as possible for customers to run their on-premises infrastructure alongside AWS.

Best VMware solution for on-premises and cloud
Most companies run their on-premises workloads on VMware virtualization software and want to leverage their investment in VMware skills and tools as they start their move to the cloud. AWS is VMware's primary cloud partner. VMware Cloud on AWS is a jointly engineered service by AWS and VMware, and is the only VMware hybrid cloud solution that is directly managed and supported by VMware. Customers can use the same VMware skills and tools to manage and run infrastructure on AWS's cloud infrastructure platform.
Same AWS infrastructure and services on-premises - AWS Outposts
Developers want to be able to build an application once and have the flexibility to deploy that application in the cloud, on-premises, or in a hybrid architecture with consistent performance. AWS Outposts bring native AWS services, infrastructure, and operating models to virtually any data center, co-location space, or on-premises facility. Unlike other on-premises hybrid cloud solutions that use different APIs, release cadence, manual updates, and third-party hardware and support, AWS Outposts are fully managed and supported by AWS. Customers can access the latest hardware and software and have a single point of support and service.
Secure and compliant
AWS offers the most security, compliance and governance services to help build secure and compliant hybrid cloud architectures. All AWS services that store customer data offer the ability to encrypt that data. We support 89 security standards and compliance certifications including PCI-DSS, HIPAA/HITECH, FedRAMP, GDPR, FIPS 140-2, and NIST 800-171. Customers retain complete control and ownership over the region in which their data is physically located, making it easy to meet regional compliance and data residency requirements.

Our customers
Scripps Network Interactive uses VMware Cloud on AWS to migrate, run, and protect their mission critical workloads at scale.

Comcast built a hybrid app for their Xfinity service that runs across AWS and their on-premises data centers.

Stagecoach leveraged VMware Cloud on AWS to rapidly migrate a mission-critical application from on-premises to AWS in three weeks, enabling them to easily stretch their VMware clusters on AWS to meet changes in demand.

Johnson & Johnson deployed a seamless network architecture between AWS and their on premises data centers.

Hess migrated IT infrastructure to the AWS Cloud for divestiture, while staying hybrid for core businesses.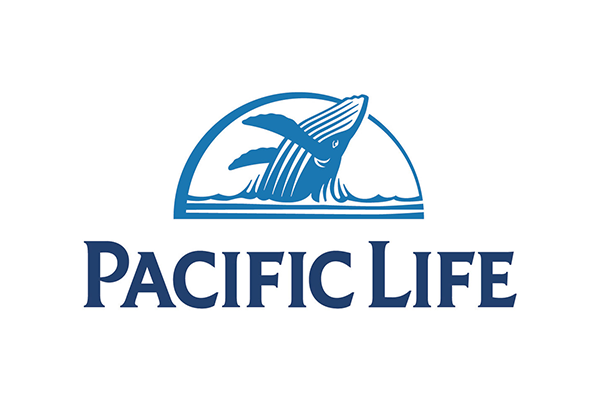 Pacific Life Insurance looked to AWS to help control its IT costs as part of a hybrid computing environment.